The best golf courses in Abu Dhabi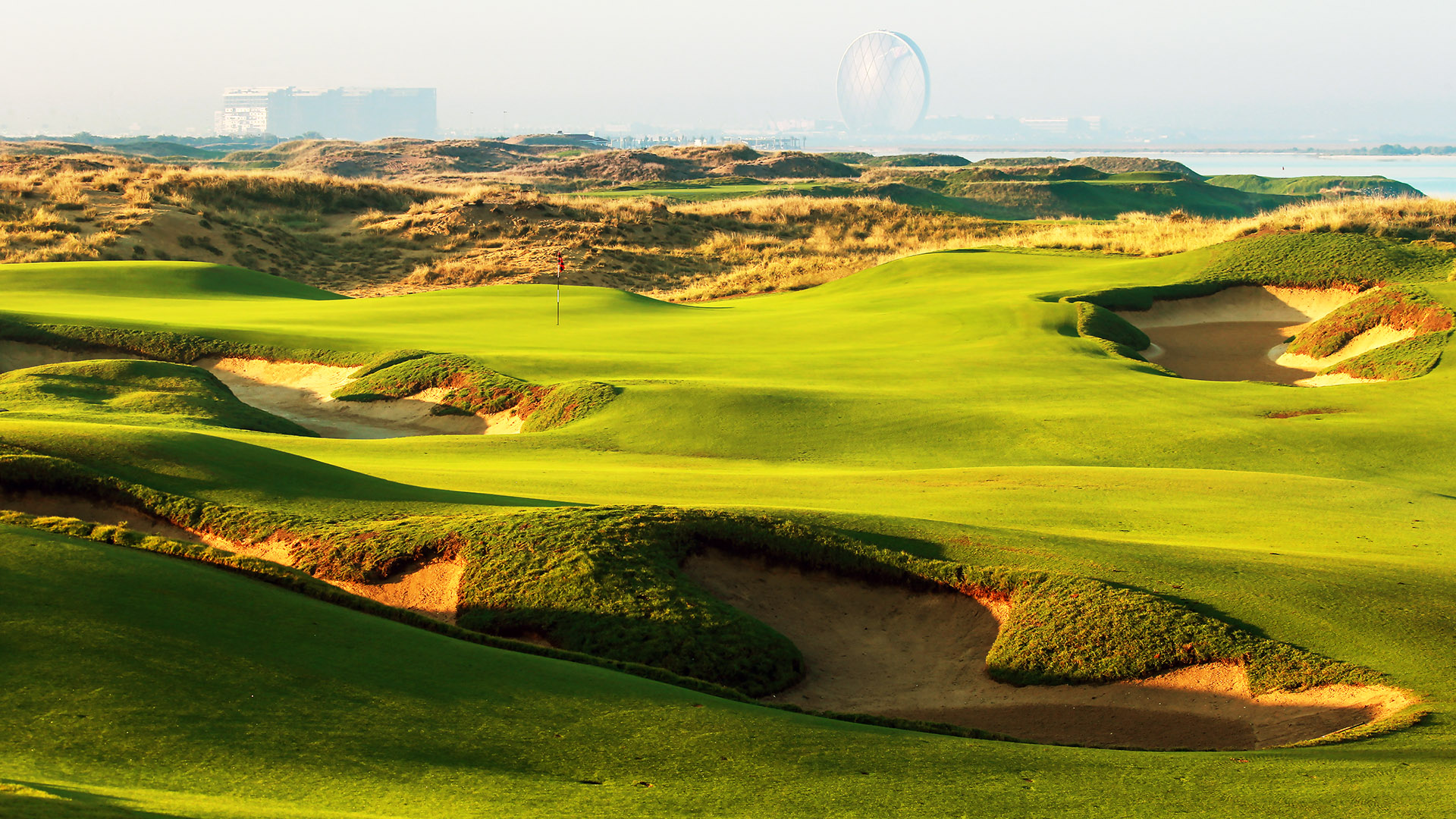 If you are a golfer keen to play golf, then Abu Dhabi is the right place for you. Having started with just one golf course made entirely of sand in 1976, Abu Dhabi now has three world-class courses, nine-hole options, and floodlit golf. Over the past few decades, the city has become a leading golf holiday destination.
List of Best Golf Courses
Let's explore some of the amazing golf courses in Abu Dhabi in this blog, which will offer you amazing golf entertainment- glof clubs while you take out some time from your busy life. Here is a list of some of the golf courses in Abu Dhabi you must visit if you are fanatic about playing golf in picturesque locations in Abu Dhabi.
1. Abu Dhabi City Golf Club:
Abu Dhabi City Golf Club is the place where golf and leisure come together for a dreamy experience. Known as "The People's Golf Course," it is an Oasis in the Heart of the City. It was built in 1976 and was converted into a nine-hole grass course in 1998. Located in the middle of Abu Dhabi, surrounded by skyscrapers and a horse race course, it provides a great experience to golfers of all kinds. The floodlighting is fabulous, and the "twilight" tee-off times fit well with everyone's hectic schedule, which makes it a perfect destination for golf entertainment.
2. Al Ghazal Golf Club
If you are a person who loves enjoying nature and exploring natural fauna and surprising wildlife, then Al Ghazal Club is the place for you. It refutes the misconception that sand courses should be easy. This championship-length Par 71 is a good mixture of tricky Par 3s, 4s, and 5s, while the smooth 'browns' provide some of the truest putting surfaces. This is another gem experience for golfers in Abu Dhabi.
3. Saadiyat Beach Golf Club
With the combination of sun, sea, and pleasure, Saadiyat Island is a celebration of fine living, recreation, and health set on the island of Saadiyat. It has a lot of hotels and restaurants near the club, which provides great convenience to tourists visiting the club. If you play Saadiyat, try to get a tea time as early as possible because, if you are lucky, you might see dozens of wild gazelles which live on the course.
4. Emirates Golf Club
The breathtaking Emirates Golf Club ranks among the world's top 100 best Golf Clubs. The uniqueness of Emirates Golf Club is not limited to its perfectly manicured fairways; the sandy wasteland and palm trees can make anyone feel absolutely awe of it. Thanks to the numerous high-quality dining options available at Emirates Golf Club, which enhances its charm.
5. Arabian Ranches Golf Club
If you are looking to move outside from the hassle of the town, may we recommend you Arabian Ranches Golf Club? It is situated in the heart of the Arabian Ranches and takes pride in 11 luxurious rooms with spectacular views of the lake or the golf course. It is often called a "Golfer's Paradise."
Conclusion
In conclusion, whether you are a pro golf player or a novice starting to explore different golf courses, keep in mind to explore these eye-catching golf clubs of Abu Dhabi.