SEO In-House vs. Outsourcing – Which is the best for you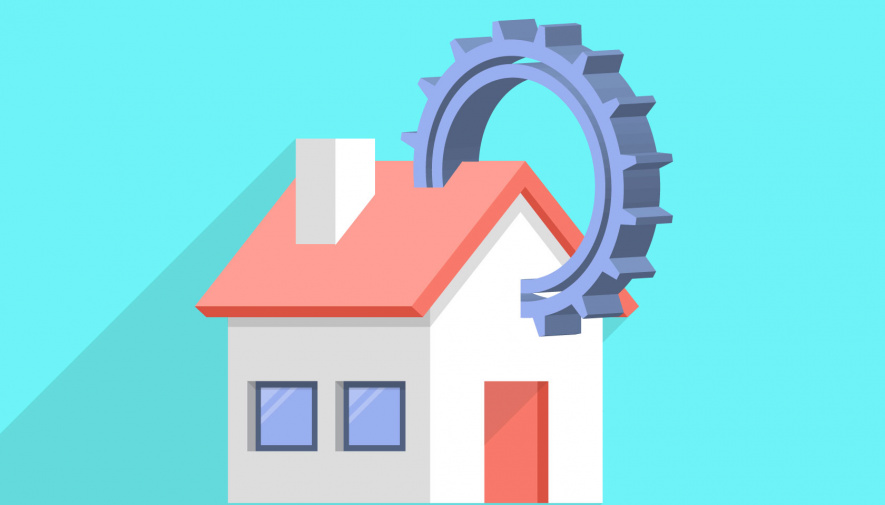 SEO is an ever-changing industry, with new developments almost every week. If you're running a business and SEO is something you want to invest in, you may be wondering whether to hire a team to do it for you in-house or go with an external agency. This article will give you the pros and cons of both so you can make the right decision for your business.
The Pros of Outsourcing SEO
1. An SEO Outsourcing Company Is A Money Saver
The main benefit of outsourcing SEO is that it costs much less than hiring in-house staff. An agency can charge you much less than you would pay an employee, meaning they will get more results faster and still give you the same great service. This is because the salaries of the staff working in the agency will be lower than what your business would need to pay, and the agency will have more staff who can get the work done more quickly. You can find an SEO agency with affordable pricing by searching online for an "SEO agency near me".
2. Always Up to Date With the Latest SEO Techniques
Secondly, an SEO company is always up to date with the latest SEO techniques. Any in-house worker would need training, and you would also have to spend time and money on books, online courses, and actual experience. An SEO outsourcing company works with SEO every day, and its staff is up-to-date with the latest SEO techniques and tips.
3. Experienced/Collective Knowledge Available
Another benefit of outsourcing SEO to agencies is that you have access to the collective knowledge of the entire team. This means you have access to experienced SEO specialists, as well as someone who is just starting out in their SEO career.
4. SEO Outsource Services Are Flexible
The SEO outsourcing services are flexible when it comes to pricing, as you review a proposal for services and can decide whether you want to hire them or not. This is especially useful for small businesses and start-ups that do not have the funds to hire an in-house SEO specialist.
5. Outsourcing SEO Can Be Easily Scaled Up or Down.
If your business is small, you can choose to outsource SEO for one project. If your business expands, you can easily scale up by increasing the amount of work you outsource to that company.
6. Outsourcing SEO Comes with a Few Worries.
In-house SEO specialists come with an array of benefits, but you also have to worry about hiring, firing, managing, and ensuring overall productivity. When you outsource SEO, your only concern is hiring the right company for the job and letting them handle the rest.
7. SEO Outsourcing Services Are Well-equipped to Handle Your Projects
When you use an in-house SEO expert, you need to spend a lot of time training them on how to perform SEO duties, manage projects, and keep up with Google search updates. However, when you hire SEO specialists from a reputable SEO outsourcing firm, you get SEO specialists who are already well-versed in SEO. They can start working on your project immediately without needing to be trained. So, to find such a capable SEO company, all you need to do is search on Google for an "SEO company near me".
The Cons of Hiring SEO Outsourcing Services
1. Choosing the Best SEO Outsourcing Company Isn't Easy.
With the rising popularity of SEO outsourcing services, a lot of companies have popped up online, claiming to offer the best services. You have to spend a lot of time evaluating different options before you settle on a reputable company.
2. You're Not the SEO Outsourcing Agency's Only Focus
When you hire an SEO outsourcing company, you could end up with a substandard service because they are also juggling a lot of other jobs. You might have to keep in touch with the agency at least once a week to monitor their progress.
3. Your SEO Team Will Keep Their Knowledge Private
The SEO professional you hire is responsible for providing you with the services you need. They may not want to share their knowledge with your in-house team. You may have to hire your own in-house SEO expert in the future in order to gain a good understanding of the field.
4. Communication with an SEO Outsourcing Company Is More Difficult.
Communication between client and agency is usually done using phone, email, and online chat. If there are issues during the project, it may be hard for clients to get in touch with the agency.
The Pros of Having an In House SEO Team
1. Communication Is Easier
You can communicate through face-to-face meetings, email, telephone, and project management software. You can also discuss issues with your employees in person and avoid having to wait for an email response.
2. Brand Knowledge Stays with the In-House SEO Team
Having a dedicated in-house SEO team means that the employees will have a better understanding of the business, its products, its competitors, and its audience, making it easier for them to determine the best methods of increasing traffic to the website.
3. All In House SEO Training Is Exclusive to You.
With an in-house SEO team, any SEO training provided will be tailored to your website and your company, ensuring that the team is well trained. You will be able to set your own SEO training standards and objectives, giving you total control over the training process.
4. You Retain Full Control of the In House SEO Team.
Since the in-house SEO team is employed by the company, they will be able to be directed in the best way possible to achieve the company's aims. They will constantly be working with the company's marketing team and other employees, meaning they will be able to adapt their methods to the company's situation.
The Cons of Having an In-House SEO Team
1. In House SEO Recruitment Is More Complex
In-house SEO teams can be expensive to set up, and it can be difficult to find the best-suited person for the job and to make sure that the SEO team is working under the best conditions.
2. Turnover Affects Training and Knowledge Sharing
Building an in-house SEO team takes time and a lot of effort. Any unexpected departures from the team will result in a setback. Having an in-house SEO team means that revenue is directly linked to the performance of the SEO team; if the SEO team is not performing well, then the revenue will also suffer in return.
3. High Costs of Human Resources
In-house SEO teams are costly, even if they are comprised of junior staff. The cost of employment may also rise if the SEO team begins to demonstrate a consistent level of performance and results, as staff may be promoted or given higher salaries.
4. Additional Budget Required for In-House SEO Team
As with any other in-house team, SEO needs to be allocated some budget. SEO needs to be viewed as a long-term investment, and as such, an additional budget needs to be allocated to the team and ongoing.
Conclusion:
As you can see, there is a lot to take into consideration when making the decision to have an in-house SEO team or go with an external agency. Your budget is the biggest factor in this decision, as well as the amount of time and effort you can devote to managing your SEO, along with how much control you want. If you do choose to go with an SEO agency, you can find one by looking up "local SEO agencies near me" on Google.