Meeting the forklift safety challenge. Feature article written by Forkliftaction News
[ad_1]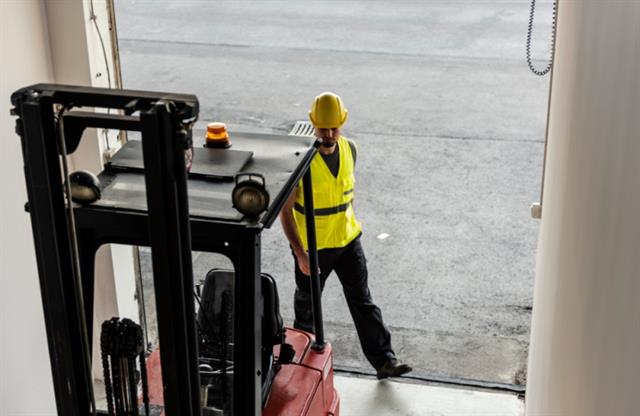 Around the world, despite the fact that the focus on workplace safety is as high now as it has ever been, the rate of accidents involving forklifts remains unacceptably high.
"According to the OSHA, accidents involving forklifts and other powered industrial trucks result in an average of 100 deaths and more than 90,000 injuries annually in the US alone," says Sean Houchin, product manager at Elatec, a provider of safety solutions for use in the materials handling sector and elsewhere.
"Direct costs associated with these incidents – including injury claims, inventory loss and facility damage – add up to hundreds of millions of dollars."
This US-focused statistic is just one of many. Regardless of where you look – from Germany to the UK, and from Asia to Australia, and beyond – the rate of materials handling injuries and deaths remains stubbornly high.
The good news is that these figures are not going unnoticed. Steps are being taken to reduce deaths and injuries resulting from forklift accidents. As David Goss, technical director of the UK Material Handling Association (UKMHA), points out, these steps include regulatory changes.
"Europe is forging ahead with a new regulation on machinery safety. We don't yet know the final wording, but we should hope that the new and updated requirements will enable manufacturers to maximise the productivity gains achievable through automation with confidence that any associated risks are fully addressed," he says.
In addition to legislative changes like these, the recent introduction of new technologies – including access control solutions, telematics, obstacle detection and so forth – has also provided reasons for optimism. Combined with cultural change and the growing awareness of OHS as a top priority, these advances have the potential of reducing forklift accidents.
With all this in mind, here follows a selection of some of the latest safety products and their respective suppliers.
GenieGrips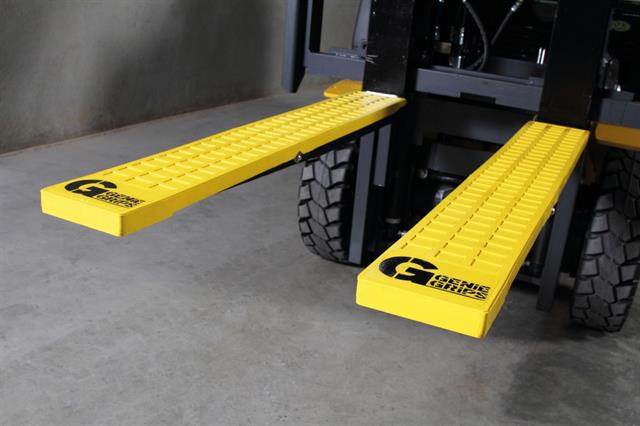 An organisation with a long-held commitment to improving safety, GenieGrips offers a range of safety products including mats, caps, cushions, pads, loading mirrors and cushions for forklift tynes.
GenieGrips Mats are designed for exceptional grip and load stability. Constructed from a rubber compound that is strong, non-marking and oil resistant, the mats are able to withstand temperatures of up to 110°C.
GenieGrips Caps are constructed of bright, high-visibility yellow compound rubber, bonded to a reinforced steel frame, and are therefore easy to see during the day or night. Designed to prevent puncturing or tearing of product during transit, they are easy to fit and remove.
Functioning as magnetic bumpers that attach to forklift tyne carriages, GenieGrips Cushions are intended to eliminate friction and absorb the impact of goods that may occur during lifting, loading, and placing of loads. Easy to fit, they are specifically designed to be used alongside the supplier's above-mentioned mats and caps.
Combined with GenieGrips loading mirrors and Stik-It Pads (which are slim, patterned anti-slip pads that protect products and minimise the risk of slipping loads), the range represents a comprehensive approach to improved forklift safety.
Eaxtron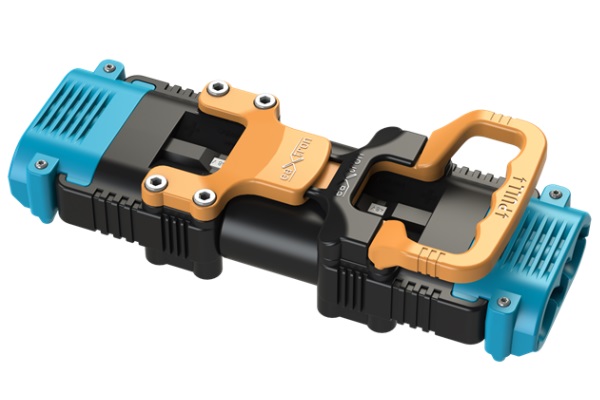 The safety of battery connectors and electrical components, as used in forklifts, is framed by international standards, which impose a testing process to measure the electrical performances and material resistance of the battery connectors.
However, as Eaxtron international sales manager Alexandre Bourdy points out, the charging operation is evolving thanks to new battery technologies. This, in turn, is leading to more manual operations and to new safety risks. According to Bourdy, this heightens the need for safety measures beyond what is enforced by the relevant standards.
Addressing these challenges, Eaxtron has developed a range of Effortless and Secure connectors.
"Our patented locking device offers several safety features on our Effortless connectors. First, it guarantees the contact is properly established, as when the plugs are locked, the contacts inside are connected on all the vortex contact surface," says Bourdy.
In addition, the connectors' Locking System ensures that once the plugs are connected, they can't be disconnected by accident, which means that the forklifts' electronics and batteries are both well protected; and the softness of the patented contacts also protects the workers from harming themselves when disconnecting hard plugs. 
Elatec
Elatec access control solutions are designed to make it harder for unauthorised people to gain access to forklifts and other equipment. Employing Radio-Frequency Identification (RFID) technology, these products can also enable advanced tracking and telematics solutions for operator behaviour management, compliance control and more.
"A key feature is that access can be revoked for lost or stolen RFID cards instantly and remotely by the IT department. Once credentials have been revoked, the card is worthless. The access credentials follow the employee wherever they go. The same card or token gets them access to all the equipment they are authorised to use," says Sean Houchin, product manager at Elatec.
"And, if an operator's access levels change – for example, if employment status changes, a certification expires, or a new training course is complete – their credentials can be quickly and easily updated by the IT department."
GemOne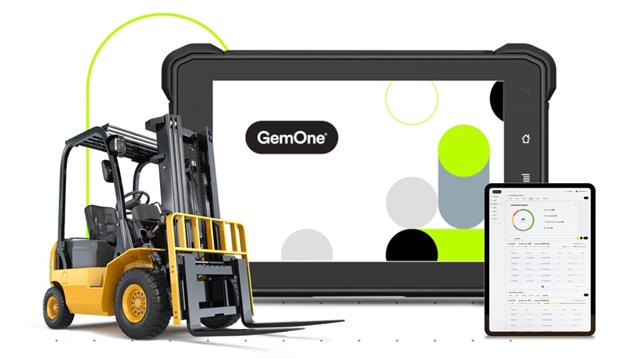 GemOne is a telematics solution that enables businesses to track their vehicles, and, in so doing, to boost efficiency, avoid unexpected downtime and, crucially, improve workplace safety.
"One key product innovation at GemOne is the Impact Reporting feature of our Sapphire solution, which is ideal for fleet managers lacking oversight on unreported impacts," says Patrick Smets, CEO of GemOne.
"Unreported impacts are costly to businesses, both in terms of damage repair and machine downtime. This feature allows safety managers to receive instant notifications of impacts so they can identify which operators and areas are most prone to incidents."
The Sapphire solution includes several features, including an Access Control function to prevent unauthorised use, and a Licence Management feature, which helps alleviate frustrations associated with the unlicensed use of machines.
APV Corporation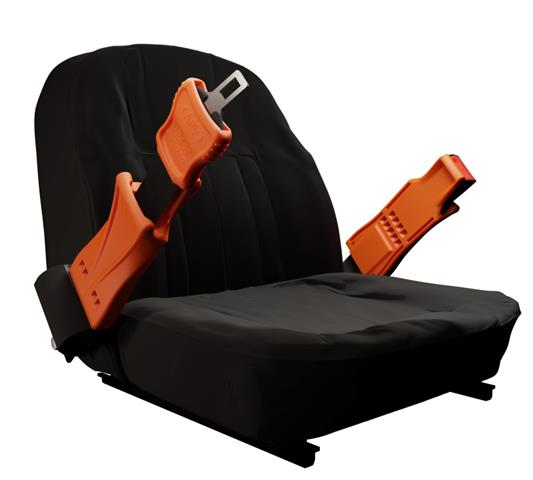 While APV Safety Products has been supplying seatbelts for industrial plants for many years, the recent introduction of new technologies has seen the company take a new approach to safety, and prompted it to introduce solutions like electrical connections for ignition isolation systems, easy accessibility to the seatbelt and buckle, and seat sensors to activate safety systems.
All APV industrial seatbelt kits are now available with 'electric' buckles for connection into the machine isolation system. These buckles complete the safety control circuit to ensure occupants are correctly restrained before starting the vehicle.
On top of that, APV has also released the Easi-Grip Restraint System, which presents the seatbelt to the operator above the hips when sitting in the machine, as another safety innovation worth considering. Apart from ensuring that connecting the seat belt involves only one simple movement, Easi-Grip features a moulded handgrip on the belt side, which allows for easy use when wearing gloves. 
Linde Material Handling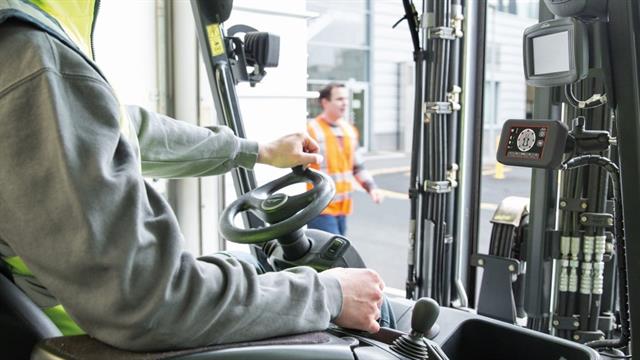 Linde Material Handling has introduced several ground-breaking safety systems over the past 10 years. One example is the Linde Safety Guard which alerts pedestrians and forklift drivers to potential hazards.
The system comprises a truck unit which is fixed to the vehicle, along with several portable units attached to the clothing of pedestrians. When a truck approaches, these portable units vibrate and send out acoustic and visual alarms to avoid potential mishaps.
Other recently launched solutions include the Linde Motion Detection system, which is able to detect movement behind a stationary truck and alert the driver accordingly; and the Linde Safety Pilot, which displays the forklift's load centre of gravity and alerts the driver when this becomes problematic.
In addition, the company offers safety-related lighting solutions like the Linde Vertilight, which provides the best possible illumination of the working area from the floor to the lifting height; and the Linde Bluespot, a simple yet effective coloured signal that projects a warning signal on the ground in the direction of travel.
Lopos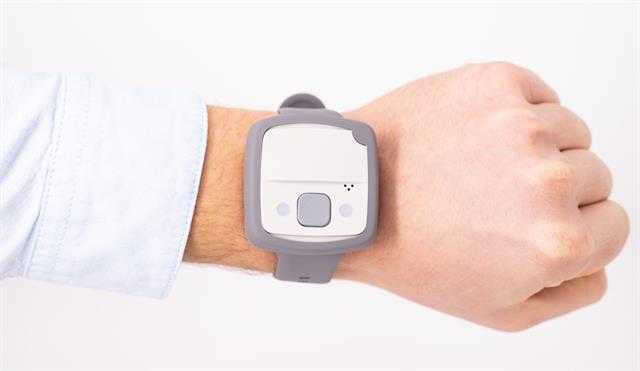 Along similar lines, Lopos, a Belgium-based company dedicated to expanding the potential of ultra-wideband (UWB) for location and distance-based applications, has introduced LoposAlert, a proximity warning solution designed to prevent incidents before they occur.
Suitable for both forklift-to-pedestrian and forklift-to-forklift applications, the system alerts pedestrians (via a wearable) and drivers (via a beacon and a wearable) when in close proximity. Thanks to the system's dynamic warning technology, it is able to extend the warning range based on the speed and the direction of the forklift.
Apart from providing warnings based on proximity, LoposAlert can also reduce the speed of the forklift and open or close gates when in close proximity.
Seen Safety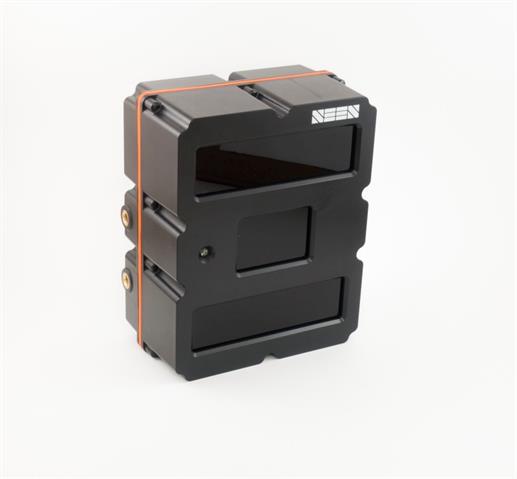 Founded in 2011 and headquartered in New Zealand, Seen Safety has invented a way to transform the most common item of safety equipment in the world, namely the high-vis safety vest, into part of an active safety detection system.
If a person wearing the vest enters the critical danger zone behind a reversing forklift, both they and the driver receive an audible alert. Originally developed to help prevent 'mistaken-for-game' hunting accidents, the IRIS-860 sensor offers extremely reliable detection, while also being simple to implement and cost-effective.
"The sensors use patented infrared laser technology to detect the retro reflective tape commonly found in high-vis clothing and markers. This means they can withstand harsh and difficult environments where other systems struggle," says Michael Scott, co-founder and CEO of Seen Safety.
"These sensors have been proven to be reliable in cold, dust, dirt and glare. The sensors can be quickly installed by an auto-electrician and require very little maintenance."
The Access Way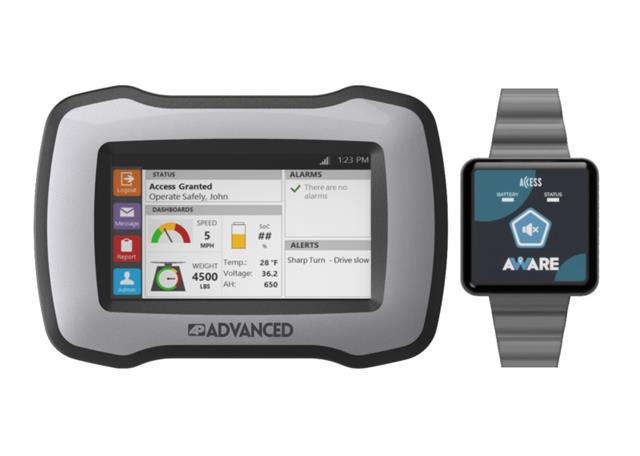 The Access Way offers a range of products designed to address the daily challenges associated with operating forklifts and maintaining a safe workplace.
"From maintaining operator certifications and access based on active certifications, digital checklists, load overweight alarms to collision avoidance systems – the key driver is to empower fleet owners to operate safely," says The Access Way's Ashesh Patel. "We leverage new technology to enhance our current product offering as well develop new innovative ways to provide the right tools for users."
Designed to mitigate end-user risks, the company's comprehensive telematics system includes features like a configurable safety checklist that must be completed by operators; the capability to store all completed checklists in the cloud; and the capability to manage operator certification and ensure that only trained and certified operators can access vehicles.
Holland Vision Systems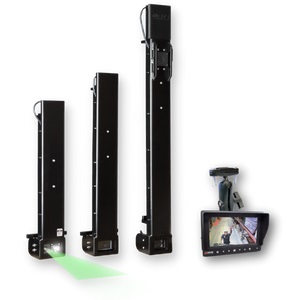 Holland Vision Systems, a US-based designer and manufacturer of camera systems for use in materials handling applications and elsewhere, sees its ability to tailor systems as a key point of difference between it and its competitors.
"We know customers have unique needs and want the right solution that will withstand their rough environments, so we offer reliable, tailored systems that fit each customer's specific needs," says Bryan McCranner, Holland Vision Systems' manager.
One of the company's most recent innovations is the Integra, a camera, light and laser combination that helps forklift operators position forks swiftly and accurately in three different ways. The LED light illuminates the racking, the laser helps the operator align the forks into the pallet pocket with or without a monitor, and the monitor shows the forks in clear view at any height.
An easy-install wireless camera system for counterbalance forklifts, the Integra has an average ROI of about five months depending on application, operating environment, quantity and cost of goods, and so forth.
---
For this report we interviewed the following industry specialists: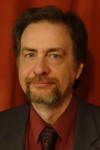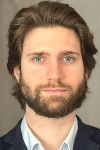 Alexandre Bourdy
International Sales Manager
Eaxtron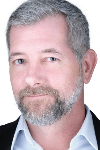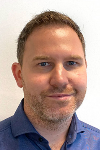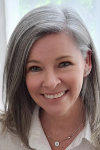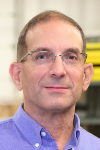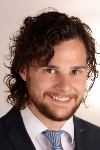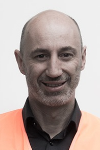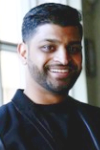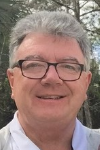 Mentioned solutions can also be seen in this dedicated Virtual Showroom.
[ad_2]

Source link